First-of-its kind knee surgery in Lubbock gives young woman hope
Lillie Gonzales could barely walk without the assistance of a cane when she went to see Dr. Matthew Ferguson, an orthopedic surgeon with the Texas Tech Physicians Orthopedic Clinic.
She'd been diagnosed with lupus and rheumatoid arthritis and the medications to control the pain caused by each of them unbeknown to Gonzales, began deteriorating a piece of the bone in her knee.
A few months after the initial consultation, Ferguson performed a partial knee transplant using BioUni OATS instruments and technique provided by a company called Anthrex. The procedure was the first of its kind performed in Lubbock.
Photos from before her surgery on March 22 show an evidently deteriorated half of a knee bone, Ferguson said as he pointed out pre- and post-operation photos. The condition is common in people at least 50 to 60 years old.
Click here to read the entire story.
Other News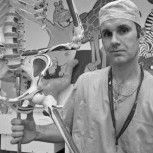 A 12-year-old boy has become the first person in Ireland to undergo a new transplant procedure to replace...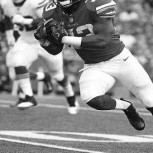 After a string of serious knee injuries, Mark, a 19-year-old college football player, faces an uncertain future...