Find Your Dream Job With Outside's Best Places To Work
Santa Fe, NM (November 1, 2018) —OUTSIDE, America's preeminent active lifestyle brand,reveals the top 50 best places to work in the U.S. and 50 honorable mentions in 2018.Winning companies provide great workplaces for employees and encourage a balance between work and enjoying life in the great outdoors, while also respecting the environment.
"Companies from across the country entered a rigorous two-part survey process to make the winning list," said Abigail Wise, online managing editor, OUTSIDE. "Employees took part in a survey to measure personal experience, while The Best Companies Group evaluated each company's workplace policies, practices, philosophy, systems and demographics."
The winning companies are those that value productivity in combination with an active, eco-conscious lifestyle, for a fulfilling experience inside and outside the office. This is OUTSIDE's eleventh year providing the Best Places to Work.
For the full article and list of companies, including JRF Ortho, please click here.
Other News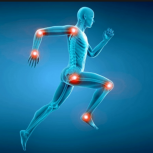 Dr. Cole speaks with Dr. Frank about the current uses of cartilage and allografts and where the industry might be...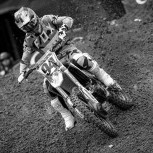 This is a very inspirational story about how a donor radial head potentially saved the career of Supercross' Ken...