Allografts offer cost, healing benefits in sports medicine
"Allograft use is one of the hottest topics [in the United States] right now," said Christopher Harner, MD, of Pittsburgh, U.S.A., in a special symposium on allografts at the 7th European Federation of National Associations of Orthopaedics and Traumatology Congress (EFORT). Harner was joined by fellow orthopaedic surgeons Gary G. Poehling, MD, of Winston-Salem, U.S.A., and René Verdonk, MD, PhD, of Gent, Belgium, a member of the Orthopaedics Today International Editorial Advisory Board.
"There has been an explosion in the use of musculoskeletal allografts in sports medicine, and last year more than 1 million graphs were distributed," Harner said. "Although the tissues improved in safety in the last 10 to 15 years and disease transmission is rare, it still exists."
Harner said the advantages of allografts include low donor site mobility, decreased operating time and less pain in the first six weeks. He called it the preferred procedure in complex cases such as multiple ligament revision cases. He said the disadvantages include disease transmission and slow incorporation.
Click here to read the entire article.
Other News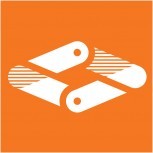 JRF Ortho provides allograft joint repair solutions. Here are three things to know: 1. JRF Ortho, formerly known as...
The bottom line is that soaking a Hamstring graft during surgery in a Vancomycin saline solution (500mg Vancomycin in...