Arthroscopic Treatment for Shoulder Instability with Glenoid Bone Loss Using Distal Tibia Allograft
The purpose of this study is to retrospectively analyze previously collected data to evaluate the clinical and radiological follow up of patients who underwent novel arthroscopic anatomic glenoid reconstruction using distal tibia allograft for the treatment of shoulder instability with glenoid bone loss at a minimum of six months postoperation time.

Fifty-five patients have been evaluated with mean age of 29.73 years at time of the index operation.

Arthroscopic stabilization of the shoulder with distal tibia allograft augmentation demonstrates promising result at aminimum of six-month follow up.
Click here for the entire paper.
Other News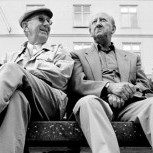 According to the authors, "An improved understanding of how gender differences and the natural aging process...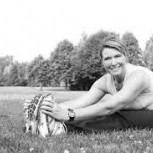 Knee pain in active patients over 40 is often difficult to treat but according to researchers presenting their work...