How Do Age Or Gender Affect Shoulder Surgery?
According to the authors, "An improved understanding of how gender differences and the natural aging process are associated with differences in clinical improvement in outcome metric scores and ROM measurements after reverse total shoulder arthroplasty (rTSA) may help physicians establish more accurate patient expectations for reducing postoperative pain and improving function."
"We quantified and analyzed the outcomes of 660 patients (424 women and 236 men; average age, 72 ± 8 years; rang, 43-95 years) with cuff tear arthropathy or osteoarthritis and rotator cuff tear who were treated with rTSA by 13 shoulder surgeons from a longitudinally maintained international database using a linear mixed effects statistical model to evaluate the relationship between clinical improvements and gender and patient age."
Click here to read the entire article.
Photo credit: Orthopedics This Week
Other News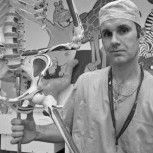 A 12-year-old boy has become the first person in Ireland to undergo a new transplant procedure to replace...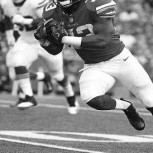 After a string of serious knee injuries, Mark, a 19-year-old college football player, faces an uncertain future...