Osteochondral Allograft Transplantation and Opening Wedge Tibial Osteotomy
Purpose: To assess outcomes of patients who concomitantly underwent an osteochondral allograft (OCA) transplantation and osteotomy.
Summary:
A case series of 17 patients underwent a tibial osteotomy for varus malalignment and OCA transplantation for cartilage repair simultaneously
All osteotomies and allografts demonstrated radiographic healing within 6 months of surgery
Two of the 17 patients failed at a mean of 9.3 years, the remaining 15 had intact grafts at a mean survival rate of 8.1 years
Mean pain and function IKDC scores improved an average of 33 points at midterm follow-up
92% of patients expressed satisfaction with their results
JRF Ortho Take Away: Combining a tibial osteotomy and OCA is a safe and effective treatment in properly selected patients.
Link to the abstract.
Authors: Albert C. Hsu, Luis E.P. Tirico, Abraham G. Lin, Pamela A. Pulido, William D. Bugbee
Published: Cartilage
Institution: Shiley Center for Orthopaedic Research and Education and the Department of Orthopaedic Surgery, Scripps Clinic
Other Resources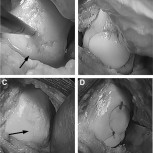 Purpose: To compare clinical outcomes between patients who receive size-matched orthotopic osteochondral allografts...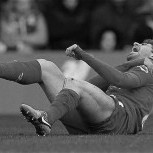 Purpose: To evaluate the clinical and radiographic outcomes for patients treated with a distal tibia allograft for...